Platinum Sponsor
Host Sponsor
Media Partners
RGBC-Hennessy Cognac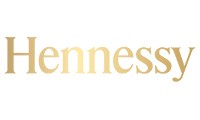 Hennessy Cognac Profile for BBQ Awards
Hennessy Cognac is the most established of all luxury cognac houses worldwide. Since its founding in 1765, when Irishman Richard Hennessy was so taken by the region that he set up a trading firm in Cognac, the House of Hennessy has been creating fine cognacs. The company expanded rapidly under his son, James, and took the name it holds today – Jas. Hennessy & Co. For generations the Hennessy family have explored and conquered new world markets and have successfully built what is today an iconic brand.
With a range of five cognacs available in South Africa, Hennessy Cognac has become synonymous with drinking elegance. The full collection ranges from the youngest varietals, perfect for amateur enthusiasts, such as Hennessy V.S to the most cherished which appeal to cognac aficionados, namely the Richard Hennessy.
Hennessy V.S (Very Special), was created when Maurice Hennessy, the great grandson of the founder Richard Hennessy, decided to systemically classify Cognacs. Inspired by a decorative star symbol on his office window, he awarded a varying number of stars to designate the different quality levels.
Hennessy V.S illustrates the consistency of the Hennessy style with its fine balance between power and elegance, combining over 40 different eaux-de-vie carefully selected from the premier growing areas of the Cognac region, it has become a popular choice for millions of connoisseurs. Its versatility and strong character have the compelling appeal of something very special.
Created for connoisseurs of the greatest cognacs, Richard Hennessy brings together the past and the present in a blossoming encounter. As a tribute to the founder of Hennessy and the crown jewel in the Hennessy collection, Richard Hennessy is a supreme blend of over 100 of Hennessy's most valued cognacs, some dating back to 1830 – embodying over 200 years of history, talent, knowledge, expertise and Savoir-Faire from the Hennessy Maison. Each carafe is numbered and made of pure hand-blown crystal, perfectly capturing its amber colour.
The power and depth of the aroma is echoed in the mouth, where the spices, notably pepper, play a key supporting role when enjoying the Richard Hennessy. Then the structure takes shape: leather notes gather, alongside nuts and candied fruits. Its aroma fills the nose with delicate nuances of flowers, mixed spices, nutmeg and blanched fennel.
Whether you are simply enjoying an after-dinner drink, an aperitif or hosting a stylish evening with close friends, Hennessy offers an extensive and accomplished collection of cognacs for every occasion.