Platinum Sponsor
Host Sponsor
Media Partners
LTE Group of Companies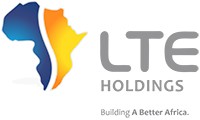 The LTE Value Proposition
LTE Consulting is a 100% Black-owned ISO 9001 Certified multidisciplinary Consulting Engineering Company with specialist skills in the Civil Engineering and Infrastructure. We are amongst the leading service providers, and notably the only 100% Black-owned Company in the upper echelons assisting the various spheres of Government eradicate backlogs, be it basic services, bulk infrastructure or the built environment.
Our skills include design and implementation of all Bulk and Link Civil Engineering, Electrical Engineering, Structural Engineering, Project and Programme Management, Transportation Planning, Engineering and Fleet Management, fully incorporated Town and Regional Planning, Urban Renewal Planning, Architectural Services, as well as GIS and Spatial Development.
Having been intricately involved in infrastructure developments at Local, Regional and National levels, Stakeholder Participation and Social Facilitation tasks are also amongst the specialist services we offer.
Through sheer hard work and professionalism, we have over the years, established ourselves as equal to, if not better than our more esteemed colleagues.
The steep learning curves and the wealth of knowledge attained by LTE over the years cannot be captured entirely in this short summary, but we are proud to have the opportunity to assist, support and capacitate to serve our people. Our vast experience, our know-how, our lessons learned, our energy is at the disposal of all our clients to utilize.