Platinum Sponsor
Host Sponsor
Media Partners
Emperors Palace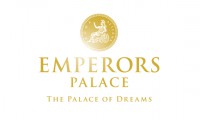 Peermont is South Africa's most empowered hospitality and gaming company. We have an excellent track record in the design, development, management, ownership and operation of multi-faceted integrated resorts, including hotels, casinos, convention centres, retail centres, health spas, restaurants, bars and other sport and entertainment facilities.
---
The company, then known as Global Resorts, was founded in 1995 from humble beginnings to take advantage of the new gaming dispensation in the new South Africa.
In May 2007 the Mineworkers Investment company ("MIC") led a consortium that included management, community trusts and the founding BEE partners in a buy-out of Peermont valued at approximately R7.3 billion, the first and largest public to private BEE transaction in South Africa at the time. As a result the effective BEE economic interest in Peermont today is 83%, comfortably the largest in the gaming and hospitality industry – and touching well over a million South Africans.
Peermont has a strong market position in South Africa and Botswana, where it owns and manages 15 casino and hotel properties including: Emperors Palace Hotel Casino Convention Resort, Johannesburg; Graceland Hotel Casino and Country Club, Secunda; Mondazur Hotel at San Lameer, KwaZulu-Natal; Frontier Inn & Casino, Bethlehem; Tusk Taung hotel in the Free State, Tusk Umfolozi Casino Resort, Empangeni; Rio Hotel Casino Convention Resort, Klerksdorp; Khoroni Hotel Casino Convention Resort, Thohoyandou; and Mmabatho Palms Hotel Casino Convention Resort in Mafikeng. In Botswana, Peermont owns and manages The Grand Palm Hotel Casino Convention Resort and the Mondior hotel in Gaborone; the Metcourt hotel as well as the Sedibeng Casino in Francistown and Syringa Casino in Selebi Phikwe.
Peermont was awarded one of the six casino licences in Gauteng in February 1988. Peermont formed a joint venture with Caesars Entertainment Inc and the third partner was Marang (East Rand). Emperors Palace (then known as Caesars Gauteng), was built on the historic World Trade Centre site (venue of South Africa's multi-party negotiations talks that culminated in the signing of the new South Africa's interim constitution). Emperors Palace temporary casino opened in December 1988 and the new casino and completed resort was opened in phases between August and November 2000.
On 31 March 2005, Peermont increased its effective stake in Peermont Global (East Rand) (Pty) Ltd, which operated Caesars Gauteng, from 62,22% to 82,96%. In addition, Peermont increased its stake in the Caesars Gauteng Management company from 50% to 100%, allowing it to benefit from increased fee income. The transaction included the termination of the license agreement in terms of which Peermont was entitled to use the "Caesars" name. Peermont consequently celebrated the height of the Roman Empire under the rule of a succession of illustrious Emperors in the new name: EMPERORS PALACE.
Located next to O.R. Tambo International Airport, Emperors Palace Hotel, Casino and Convention Resort is a magnificent empire that combines classical elegance and sheer excitement. The sensational resort offers a unique experience with luxurious accommodation – 5 Star Peermont D'oreale Grande, 4 star Peermont Mondior, 3 star Peermont Metcourt Suites and 3 star Peermont Metcourt - leisure facilities, a magnificent casino with unparalleled gaming enjoyment, fine dining and exhilarating entertainment.
For further information visit www.emperorspalace.co.za