Xolani Qubeka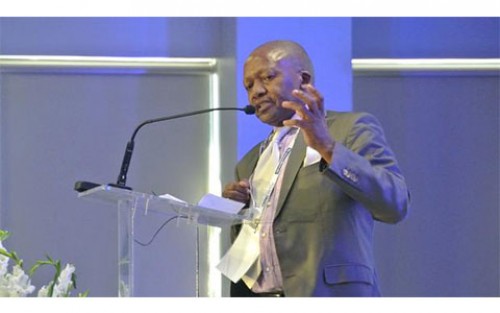 CAPE TOWN - The final panel discussion at the Raging Bull Summit was structured around a debate on Radical Economic Transformation. Panelists included Xolani Qubeka, Nhlanhla Nene, the Former Finance Minister and economist Mike Schussler.
The Raging Bulls Investment Summit was a joint collaboration, hosted by Personal Finance and Business Report.

Xolani Qubeka, CEO of the Small Business Development Institute began his discussion on Radical Economic Transformation by noting that South Africa was still reeling from the scars of apartheid.
He maintained that the main aim of most businesses is to develop and grow its market share through local black development. A successful business must not only be dependent of profit growth but social development according to Qubeka.
According to Qubeka, businesses have to be inclusive in order to properly realisation radical economic transformation.
"This starts with re-industrialisation," said Qubeka. There has to be an overall drive to redesign business models in order to localise the market and ownership.
Small and Medium Enterprise (SME) development also plays an integral role, Qubeka said.
He made reference to Germany where 90% of companies who generate the most wealth are SME's, with the remaining 10% being private companies.
This, he said should be a bluepring to the South African economy where SME growth can too play a vital role in transforming the economy.
Qubeka said that state-owned enterprises should make SME's part of their tier.
This should be implemented while taking into consideration other fundamental mechanisms, though, he said.
Education and investment in research can also play a role in radically transforming the economy.